What is an affiliate tracking software?
Various brands take the help of online affiliate networks for the promotion of their goods and services. An affiliate tracking software generally keeps track of the following actions:
CPC (cost per click)

CPA (cost per acquisition)

CPM (cost per impression)

CPS (cost per sale)

CPI (cost per install)

CPL (cost per lead)

CPV (cost per visitor)

CPO (Cost per order)
An affiliate tracking software presents all the affiliate marketing related data at a single place so that marketers can easily track and verify the progress consistently along with the transaction fees, geography, and payment balance.
Why do you need an affiliate tracking software?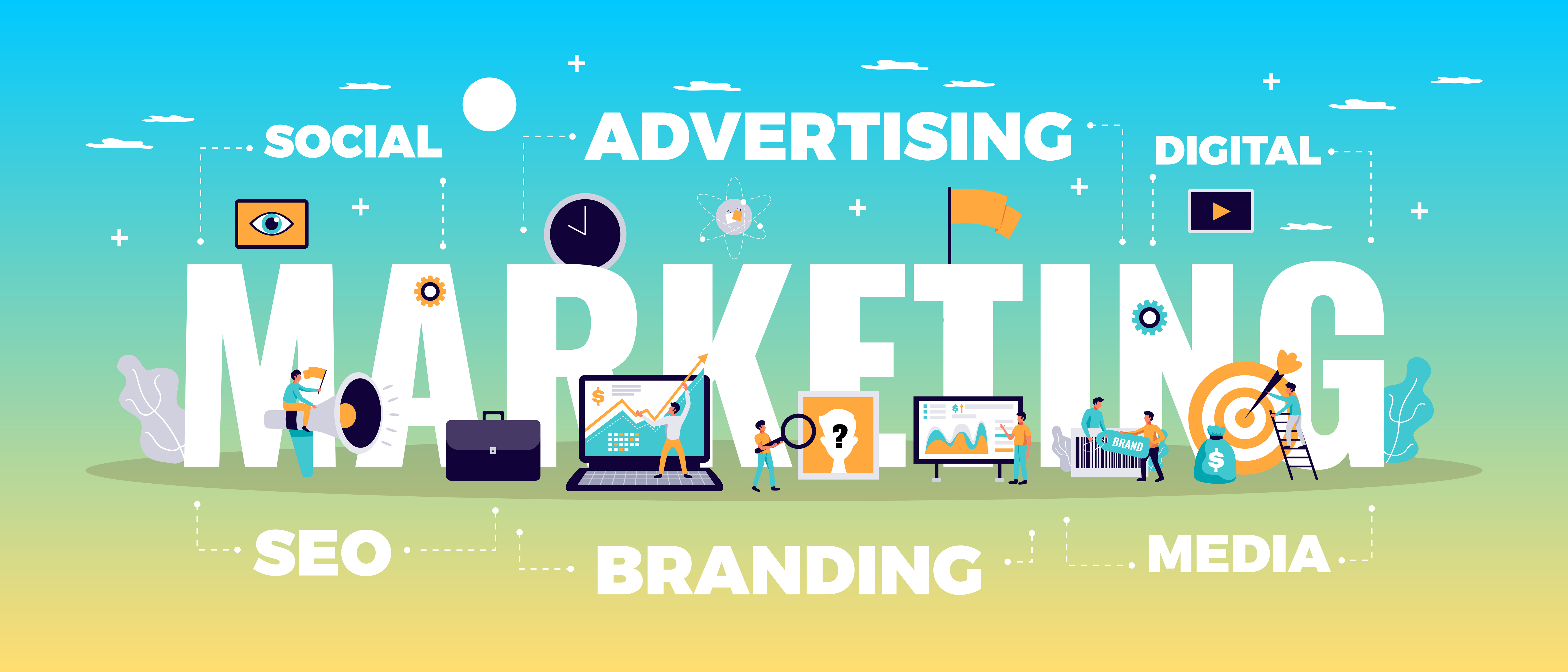 An affiliate marketing campaign is a powerful strategy to create better brand awareness and boost sales. An affiliate tracking software is a one-stop solution for all your affiliate marketing needs – making it simpler for you to create, customize, manage, as well as optimize your affiliate program. Ponder over the following benefits of switching to an affiliate tracking software.
As far as marketing and promotions are concerned, creating strong bonds with your allies is a powerful strategy to scale your business growth. In contrast to customer relationship management (that needs build-up of customer loyalty), affiliate tracking software is used to track the growth of conversions. These conversions are made using referrals, recommendations, and endorsements from affiliate marketers who have promoted your business. They have helped you reach a wider audience all at once through their social networks, which is, otherwise, not possible by you. Therefore, it is highly crucial that businesses compensate their marketers for profit.

In addition to that, an affiliate tracking software not only keeps track of the networks that you have built so far, it also assists you in compensating the affiliate marketers who have helped in the promotion of your products and services. Marketers get a commission for every successful sale that is made through their referral. Apart from commissions, you can also send coupons, discounts, gift cards to the marketers for promoting your brand.

Manually keeping track of your affiliates can be a tedious and cumbersome process. You are likely to lose track of them, especially when your business is growing rapidly. With the help of an affiliate tracking software, you can lessen your load while making sure that each of your affiliates is satisfied with the business deal.

Using an affiliate tracking software will help make better decisions with the data statistics. Consequently, you will be able to see the desired growth in your website traffic and business revenue through implementing an affiliate tracking software.

An affiliate tracking software has other benefits as well, such as the promotion of products, in-depth reporting of the campaign, enhanced website traffic, and also full payment details. All of these solutions help the brands and organizations to evaluate the performance for certain networks to see whether your marketing campaign is working or not. Moreover, with the help of affiliate tracking software, brands and organizations can track which parts of the network receive the most response.

If you have been looking for a reliable affiliate tracking software, then you have landed in the right place. Phoenix's affiliate tracking software is just the right match for you.
Want to know more about our affiliate tracking software? Read on to find out some of the best features of our software and how it can help in your affiliate marketing campaign.
Phoenix's Affiliate tracking software benefits
With the help of Phonenix's affiliate tracking software, you get a one-stop solution for all your affiliate marketing needs.
Some of the key features are:
Affiliate and advertiser management
Our affiliate tracking tool will help both the affiliates and advertisers in managing their promotional campaigns. Now you need not worry about manually tracking records, results, or payments that you have to send to or receive from affiliates or brands, respectively.
With our easy to use dashboard, both brands and affiliates can easily keep track of all their data. Not only that, but you can also quickly analyze what promotional deal is giving better outcomes and what not. After all, you need to take the help of stats and reports to make a wiser decision for future deals and campaigns.
Full customization
We understand that each business and campaign is different. All of the businesses and affiliates in the market have different requirements and preferences when it comes to tracking their campaigns.
Keeping that in mind, the Phoenix's affiliate tracking software is fully customizable based on your requirements. You can get the reports and analysis just the way you want. What more? You also get the API and developer tools in the tracking software, which you can use to get the most out of your promotional affiliate marketing campaign. When you have your dashboard based on your preferences, tracking and management become a cakewalk.
Real-time reports
In the marketing world, getting real-time reports is extremely helpful and beneficial for marketers. With the help of these reports, marketers can easily make changes to their marketing strategies.
When you have a real-time update of how your affiliate marketing campaign is doing, you can devise strategies to move ahead and avoid the mistakes that you made in the previous campaigns.
You will also get the data regarding which network is giving better outcomes and which you. Isn't that an amazing thing? You can save yourself from the boring and tedious task of managing the performance of each and every affiliate network.
Employee management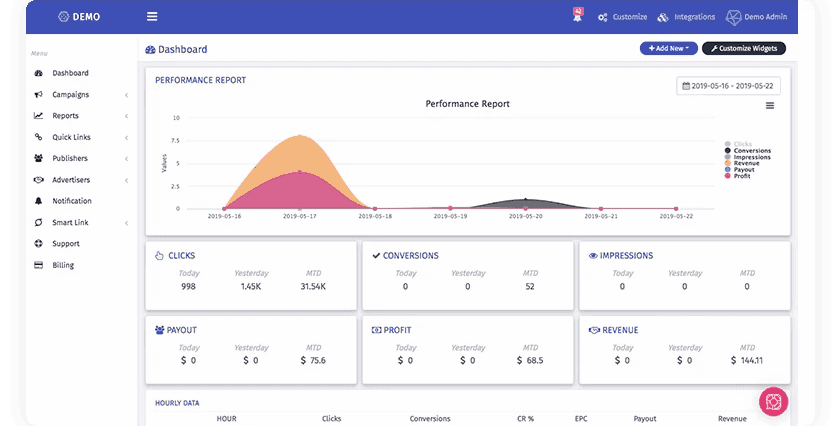 Relying on the manual processes to manage your employees can become a marker's or brand's administrative nightmare. It is not only difficult to track the information of your employees, but the chances of errors also increase, which may cause compliance risks as well. You cannot at all risk to put your important information and data on paper files, which can fall into the wrong hands at any time. To keep you and your employees' data safe and secure, you need to have a management tool.
With the help of Phoenix's affiliate tracking software, you can easily manage your employees while enhancing employee engagement and retention.
Campaign optimization
Affiliate marketing optimization is the key to tune your strategy into a powerful marketing machine. Despite knowing the ins and outs, several marketers struggle to stay on top of optimization best practices.
Do you have a feeling that despite all efforts, your marketing strategy is like a paper tiger? Is it something grand in papers, but in reality, it's flimsy and ephemeral?
Every business operates differently – even competitors in the same vertical. Keeping that in mind, we have created campaign optimization features. Using our in-built campaign optimization tools, you can turn your thoughts into reality.
Lead generation
Are you looking for an affiliate tracking software with lead generation tools to attract better leads and increase revenue? If yes, then our affiliate tracking software is just for you.
Lead generation is much more than just getting traffic on your website. It is also about gathering their information so that you can communicate with them and convert them into loyal and paying customers.
And like any other tough job that we have, lead generation demands the set of tools for better outcomes.
With the help of your lead generation feature, you can boost the performance of your company's marketing campaign, which generating more leads and making more sales.
Spam free and authentic server
Each business tries to avoid the spam folder when it comes to sending emails to its potential customers. Ending up in the spam folder can drastically diminish your number of email opens, which in turn impacts the website traffic.
A huge number of emails are filtered out by the spam folder due to a lack of an authentic server. Without our software, you stay assured of getting a spam-free and authentic server so that your marketing campaign does not go in vain.
Extensive integration support
Phoenix's affiliate tracking software is sufficient to track different devices, metrics, and platforms. In addition to that, it can also let you integrate desktop and mobile data without any hassle. These options are feasible just due to the system's extensive integration support.
This, in turn, allows seamless data flow in your software ecosystem – thereby reducing the task of manual entry by almost 100%. Amazing, isn't it?
Ad networks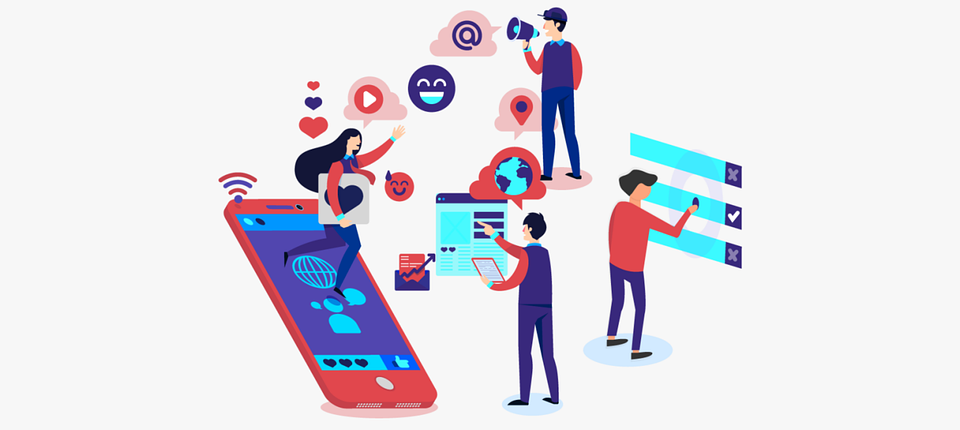 An ad network acts as a broker between a group of publishers and advertisers. It comprises of all sorts of media – be it printed media, television, radio, or social media.
An ad network generally collects unsold ad inventory from various publishers and shows this pool of impression to the advertisers at a much cheaper price. With the help of our ad network, you can have a more strategic approach and get more exclusive deals at premium prices.
Cost-efficient
We understand that start-ups and small businesses cannot afford to spend a huge amount of money on affiliate tracking software. That's why our affiliate tracking software is the most economical one in the market.
24 *7 customer support
We believe that investing in customer support helps in activating the flywheel as loyal customers help acquire new ones – that too, free of charge. A customer's positive testimonial will much more useful than any of the marketing strategies that marketers use.
That's why we are available 24 hours a day and 7 days a week at your service. If you need any help with our affiliate tracking software, we are there for you. Whether it is a how-to- guide, a technical glitch, or any other service, you can contact us to get your queries resolved.
How is an affiliate tracking software used?
An affiliate tracking software is generally used as a platform to evaluate marketing campaigns and manage payment and hire affiliates. All of these procedures are primarily focused on promoting your products or services while maintaining momentum with marketers and advertisers. In today's time, having a social reach across the web is highly essential to obtain loyal customers and willing affiliates. This is one of the key reasons that companies and brands are getting attracted to affiliate tracking platforms.
A number of affiliates are driving traffic on your website – such as product reviews, radio ads, etc. Tracking their progress is not a cakewalk unless you have an affiliate tracking software. Apart from implementing payment solutions, this software also helps in providing accurate stats and analytics. This has helped the users in making better decisions about marketing strategies.
Phoenix's affiliate tracking software is a powerful solution that provides both intuitive as well as quick processes to manage marketing campaigns and track affiliates. To help you out, it also automates the processes such as commission payouts and smart rewards. A number of its notable features include custom affiliate tracking codes, direct links tracking, forced matrix, fraud protection, multiple currencies, private campaigns, ad channels tracking, and tracking methods.
Contact us
Are you interested in our affiliate tracking software? Do you need more information about our product? Want to know the pricing and other details? If yes, then what are you waiting for? Reach out to us at info@phoenixsoftwares.in and boost your sales by enhancing the quality of your affiliate marketing campaign with our affiliate tracking software.